YAML 2.ö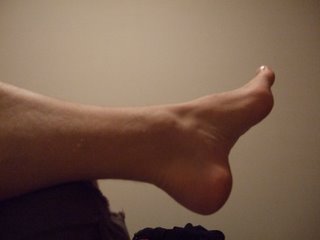 Today I am starting to implement YAML2.pm, which is a replacement for my Perl module YAML.pm. YAML.pm has been around has been around since 2001. It is one of the oldest YAML implementations and one of the worst. My fault.
Last summer I agreed with The Perl Foundation to produce a replacement by porting Kirill Siminov's
Python/C YAML work
to Perl. YAML2 is my latest go around at this work. It will start by creating a wrapper for Kirill's libyaml.
It will become available on CPAN a YAML2, and will be backwards compatible with YAML.pm. When it is stable I will make YAML.pm be the same code, and phase out YAML2.
For you non-programmers YAML is a computer language for expressing computer
data
in a human readable/friendly manner. I started the
YAML project
in 2001 with Clark Evans and Oren Ben-Kiki. Now it has become a pretty big deal in the computer world.
...
In other news, my Taiwan trip is winding down and I'm getting ready to return to Seattle on Tuesday. Given that my guts don't explode on the 747 I have a pretty busy week on my return. My company's programmers are meeting en masse this week in Vancouver BC, and I'd like to join them for at least some of the fun. Also it's Miss Meghan Tesh's ?? birthday and from what I know so far, a Tesh birthday is a MAJOR event.
Only problem is I run out of all drugs on about Tuesday. I hope Gugod will be a good sport and take me by the hospital for a refill before I go.
Speaking of Gugod, I got to meet his wonderful parents last night. They stopped by to check out how ole Ingus was doing. Evidently they want to cook me dinner on Monday. Yum!