Trail of Four Cities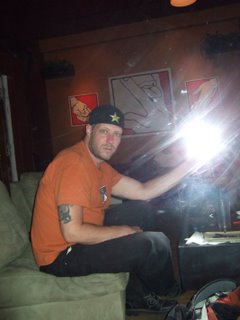 Somehow I always end up back in Seattle. But then I get wanderlust and takes to all kinds of great places in this great world. Still I have my favorites. The are the cities that I just feel at home in:
新竹 (Hsinchu)
- This is the Taiwan city that I lived in for 6 months. Also the one that recently tried to eat my wrist. Still I love it and can't wait to get back. I
will
learn Chinese before I die.
Vancouver
- Couver is a techie's haven. And it is naturally beautiful. And full of my favorite people. And it has the Excellent Eatery!
Portland
- Portland peeps are real. I love it there. Where else can you find over half a dozen movie theaters with beer and pizza?
Seattle
- You always get me back. But I'll always leave you again.
So hmm. What do these places all have in common? Great bicycle riding. Decent weather year round (except 新竹 in the summer). Ocean, mountains, flats and lush green. Great food (the best outside of Chicago, which is really the only city I can recommend for food). Technology. High cost of living (Couver is a bitch). Great people.
I think I'm ready to make a next move, Seattle... where shall I go?